Comprehensive Upper Limb and Trauma Service
Fellowship trained in Trauma and Upper Limb surgery
Extensive specialized training in Manchester, Yorkshire and Wessex.
Travelling fellowship to University Hospital Zurich, Switzerland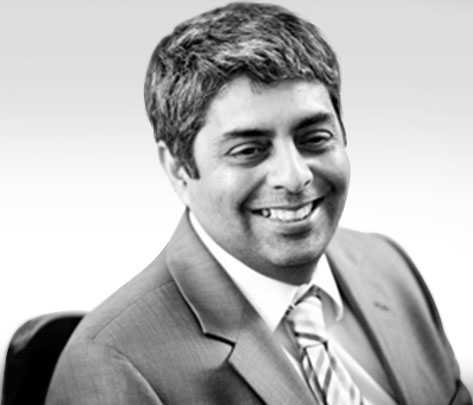 Meet
BSc MB ChB FRCS (Tr & Orth)
Mr. Waseem's practice provides a comprehensive upper limb and trauma service. He has been fellowship trained in trauma and upper limb surgery. He has trained in three regions, Manchester, Yorkshire and Wessex. The fellowships included an upper limb fellowship in Wrightington and 14 months as an upper limb registrar in Southampton.
WASEEM M,FISCHER JW, PATON RW

Partial percutaneous epiphyseodesis in patients with congenital abnormalities of the growth plates. J Pediatr Orthop B. 2004 Jan;13(1):39-42.

Waseem M, Jari S, Paton RW

Glomus tumour, a rare cause of knee pain: a case report. Knee. 2002 May;9(2):161-3.

Waseem M, Sadiq S, Gambhir AK, Lim J, Maxwell S and Bamford DJ.

Safety and Efficacy of intra-articular injection of the Hip. Hip Int.Vol.12 no.4,2002.

LIM J, DALAL R, WASEEM M

Percutaneous vs open repair in the ruptured Achilles tendon; A prospective randomised study Foot & Ankle Int. July 2001

JARI S, WASEEM M, SRINIVASAN MS

Simultaneous Bennett's fracture and metacarpophalangeal dislocation of the same thumb in a soccer player. Br J Sports Med. 2000 Dec; 34(6):463-4.

WASEEM M, KENNY NW

Image intensifier as an operating table. A dangerous practice.
JBJS Vol: 82-B No.1: 95-96, January 2000.

WASEEM M, PATON RW

Percutaneous intramedullary elastic wiring of displaced diaphyseal forearm fractures in children. A modified technique.
Injury-vol.30 :No.1 :21-24, 1999

WASEEM M, GLEASURE A, CANTY S, PAUL AS

Back to front; we lead
Orthopaedic Update India,1997; Vol.7 No.2 : 152-153.

FISCHER J,WASEEM M,GAMBHIR A,CREEDON RJ

Volar dislocation of CMC joint of thumb (Acta Orthopaedica Belgica)
Click here to know more about Mr. Mohammad Waseem
CMC Joint Instability
Capsular shrinkage in Mid-Carpal Instability
Sulcus view in Cubital Tunnel
Single layer vs double layer Rotator Cuff Repair
Efficacy of Wrist Arthrogram
Read More
Mr. Waseem is a Specialist in
Mr. Waseem is one of the best doctors out there. If your children are seen by him then you are lucky and dont have to worry. He provides quality care while always being kind and gentle. He instills trust not only in the parent but the child as well. My kids love him and every time we go to the ER and get to see him they come out happy.

Mr. Waseem is the best pediatrician in New York. I took my soon for just regular check up. He was so friendly with my baby. He takes care his patients like his own kids. He is very knowledgeable Pediatrician I know who can take care all age groups children with excellent care.

Mr. Waseem was amazing, he gave such kind, compassionate care to my daughter when she was sick. I couldn't have asked for a more caring, thorough Doctor in our time of need. His bedside manner was amazing, putting not only myself as her mother at ease but also putting my infant daughter at ease with the way he interacted with her.